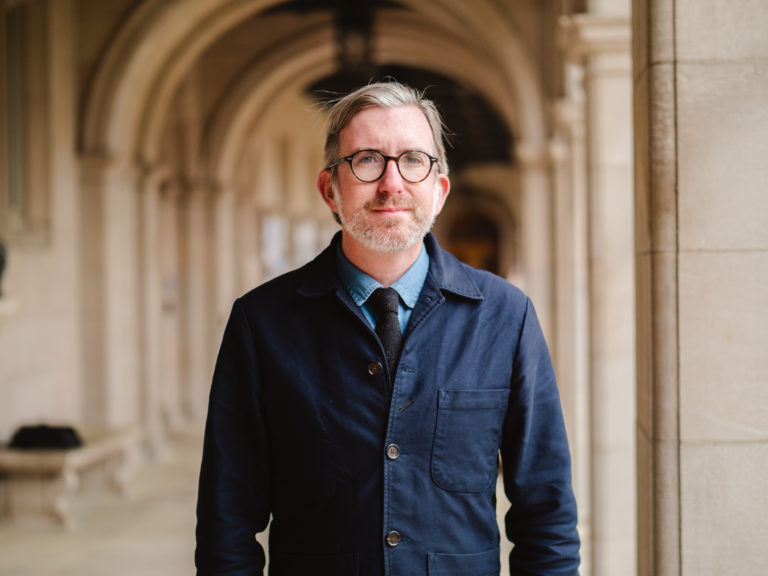 Michael R. Allen works as an academic researcher, historian, teacher, design critic, public artist, critical spatial tour guide, and heritage conservationist in private practice. The binding ties in his research are investigation of the ideological and political constitution of architectural and infrastructural space, study of the claiming of material heritage and the politics of its conservation, and inquiry into the forms of liberatory agency that realize the potential of the modern metropolis to distribute wealth, knowledge, and shelter.
Currently, he is a Senior Lecturer in Architecture, Landscape Architecture and Urban Design at the Sam Fox School of Design and Visual Arts, as well as a Lecturer in American Culture Studies (AMCS), at Washington University in St. Louis. At the university, Allen serves on the Advisory Committee for the Mellon-funded The Divided City: An Urban Humanities Initiative. Allen's university teaching has focused on interdisciplinary investigation of architectural history, cultural landscapes, the economics of real estate and the politics of urban planning.
In professional practice, since 2009 Allen has been Director of the Preservation Research Office, a heritage consultancy. He is a US federally qualified architectural historian who has worked on various historic preservation projects in nine US states. He contributed to the Charting the American Bottom cultural landscape guide, co-led the architectural yoga series Building As Body with Mallory Nezam, and co-convened and managed the Pruitt Igoe Now ideas competition with Nora Wendl. Allen also has been Urbanist-in-Residence at the Pulitzer Arts Foundation and, more recently, Research Adviser to Laboratory for Suburbia.
Allen's scholarly and critical articles have appeared in a wide range of scholarly and popular sources, such as Buildings and Landscapes, CityLab, Disegno, Forty-Five Journal, Hyperallergic, Next City, PLATFORM, Temporary Art Review, St. Louis American, St. Louis Post-Dispatch, and Studies in the History of Gardens and Designed Landscapes. He has contributed chapters to Bending the Future: 50 Ideas About the Next 50 Years of Historic Preservation, Midwest Architecture Journeys and Buildings of Missouri.
In 2018, the National Trust for Historic Preservation named him to its "40 Under 40" list honoring young preservationists whose work is expanding the concept and practice of historic preservation in the United States. Allen's preservation career started with tenures at the National Building Arts Center and the Landmarks Association of St. Louis, where he was Assistant Director. Since November 2021, he is a member of the Preservation Board of the City of St. Louis.
Currently he is a Ph.D. candidate in Cultural Heritage at the Ironbridge Institute for Cultural Heritage at the University of Birmingham, England. He holds a B.A. in Literature and History from The Union Institute.
Research Interests
Political economy of architecture; architectural and cultural theory; modernism in US and European city planning and architectural production; traditional settlement and vernacular architecture; public/social housing history, US and Europe; historic preservation; critical heritage study; metropolitan urbanism and the politics of inhabitation rights; modern segregation and the metropolis; "right-sizing" and shrinking cities theory; Marxist thought; nationalism, imperialism, colonialism and spatial production.
Details
Full Curriculum Vitae (as of May 1, 2021).
Professional Memberships
Association for Critical Heritage Studies
DOCOMOMO US
International Association for the Study of Traditional Environments
Society for American City and Regional Planning History
Society of Architectural Historians
Vernacular Architecture Forum
Urban History Association
Service
Connect
Email: michael@michael-allen.org
Instagram: michaelrallen